Do you miss the times when you and your family go overseas for a vacation? Are you thinking of travelling with family after Covid-19? While travel restrictions are imposed in many countries right now, you may want to start planning for your trip when the global health crisis is over. Here is our list of some of the great travel spots to visit with your children:
Toronto, Canada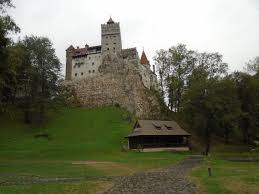 There is a lot of great activities for kids in Toronto. Enjoy the skyline which crisscrosses town as you and your family ride a streetcar, or perhaps a visit at the famous CN Tower to see real dinosaur fossils and Native Canadian headdresses at the Royal Ontario Museum. Of course, you should not miss the wonderful Niagara Falls or the Georgian Bay along Ontario's Lake Huron.
Isle of Wright, UK
The Isle of Wright in the United Kingdom will surely delight your kids. From rockpooling, playing at the safe sandy beaches to enjoying fun attractions such as a steam railway, Blackgang Chine, and the UK's adored amusement park. There are a lot of things to do for you and the entire family.
Bran, Romania
Experience the history, the myth, the intrigue and the magic of wonderful castles and fortresses in Bran, Romania. Explore its grim façade, turrets, unique place on the top of a rocky bluff with a mountain backdrop. Spend a lovely day trip in Bran Castle, the inspiration for Dracula's lair. This can be an exciting tour for older kids.
Bali, Indonesia
Bali is rich in culture, arts and Hinduism. The awesome tropical landscapes will charm even young children. There are many fun activities for kids to enjoy. Take a tour at Ubud's monkey forest, watch shadow puppet shows, dolphin shows, waterfall swimming, and so much more.